Miggy Santos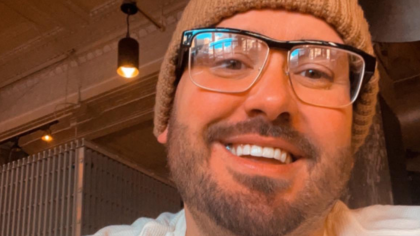 Yo, what's poppin' Cap City! It's your boy, Miggy Santos, bringing the heat and good vibes straight to JAMZ 96.3 every weekday night! Born and raised in this legendary town, I'm stoked to be back in the heart of where it all started.
Representing the mighty Watervliet High School, home of the unstoppable Cannoners, I've always had that fire in me. But let me tell you, my true passion lies in the art of making people move, shaking their A$$ to the in the club. I've been all over the Cap City in bars & clubs igniting dance floors and bringing the party to life.
Family is everything to me, and I come from a strong clan. Shout out to my brothers Ricky and Jose, holding it down as badass correction officers in Albany County. We're a tight-knit crew, never backing down from a challenge. Let's not forget Momma Nancy ( Love you Mom)
And oh, let's not forget my loyal companion, Bane, my four-legged partner-in-crime. Together, we conquer the streets, living life to the fullest. Oh, and day drinking? Well, it's an art form, my friend, and I've mastered it like no other. Sipping on some refreshing beverages while soaking up the sun, creating unforgettable memories with the squad.
So buckle up, Cap City, because I'm about to take your nights to a whole new level. Get ready for an electrifying mix of Hip Hop and Hits , laughter, and good times. Stay tuned, and let's ride this wave of epicness together!